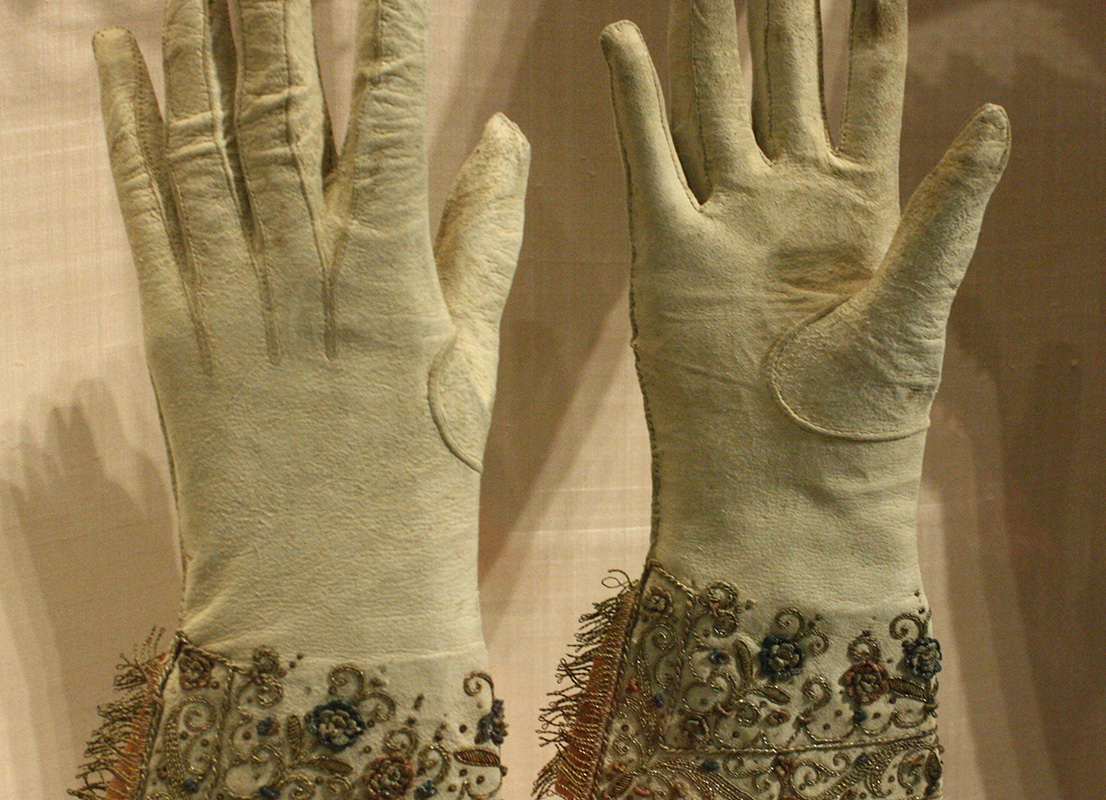 First gloves date back to ancient societies. They have been found in the tombs of Royalty and Bishops and are also pictured in early manuscripts dating back to the 10th century! For many centuries fashion gloves had formed part of the costume worn by royalty, bishops, and higher ranking men and women, and by the 14th century they were worn by members of all classes. In the past, like present day, gloves were worn to protect the hands and as a fashion accessory, but what makes them so special is that they have a long history of being associated with numerous customs, practices, rituals and symbolisms.

The demand for leather gloves in the 1100s resulted in the establishment of companies of Glovers who worked under the rule of a settled code of statutes. In England, the Glovers of Perth received from William the Lyon a Charter of Incorporation in 1165. In France, the Glovers had formed themselves into a company as early as 1190. By the middle of 14th century, the occupation of Glover was a big business throughout Europe. Glovers used a number of skins, fabrics, scents, and decorations in the crafting of gloves which varied in lengths, shapes, and colors.

Over the centuries, sturdy leather gloves were worn by people who had to protect their hands such as laborer's, field workers, men and women who had hawks as companions, and knights involved in battles and tournaments. The fashion gloves worn by the upper classes were crafted of finer leathers such as doeskin and kid (lamb). These gloves would be beautifully fringed and edged, richly embroidered and worked with gold thread or colorful silk threads, and some were adorned with precious stones.

From the 1400s onwards, gloves made from the skins of lamb, sheep, doe, calf, hare, and chicken were in demand by the upper echelons of society. Between 1500s and 1700s, chicken skin gloves were in high demand by refined women who wore them at night to keep their hands soft, and white. These gloves were so thin that they fitted into a walnut shell. From 1500 onwards, fabric gloves crafted from silk, satin, velvet, cotton, and linen were stylish. Gloves knitted from thread and cotton appeared around the 1600s.

From the mid-1800s onwards, jean, sateen, and taffeta gloves were introduced. In the 1950s, nylon gloves, knitted in a variety of weights, textures, and colors, became trendy as well as Naugahyde gloves made from vinyl coated fabric to imitate leather.