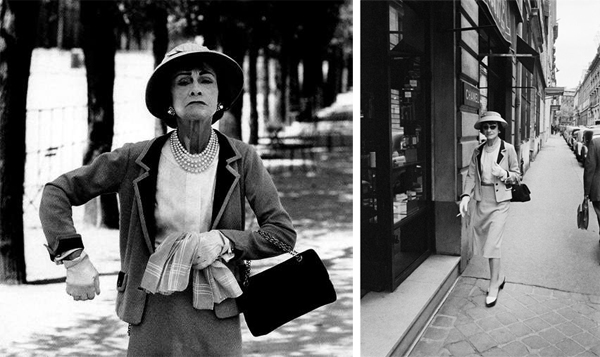 Even though Chanel dared to let the sun have its way with her face, she continued to cover her hands. Gloves were essential because no woman of the world could risk having her hands look as though they had done manual labor.



During the 1940's and 1950's, gloves were an important fashion accessory for women. They weren't just worn by famous actresses in movies of that time (ex. Audrey Hepburn in Breakfast at Tiffany's) but you could see them everywhere! At parties, shops, church, job interviews, theaters and operas, other places.


There were even special precise rules about how gloves supposed to worn and to what occasions:

Gloves must always be removed before eating, drinking, smoking, playing cards or putting on makeup.

When lunching in a restaurant, a lady removes her coat but keeps on her hat and gloves, removing her gloves when seated at the table.

At dances, long gloves would be part of a lady's ensemble and as such, kept on.
The glove fingers should be tucked into the opening at the wrist while smoking or drinking, and the gloves removed entirely immediately upon sitting at the table.


When gloves are worn merely as a covering for the hands (such as heavy winter gloves), they should be removed with the coat.