Pastel colors: blush, powder, pale pink or lavender. This palette is very quickly and surely getting into fashion world. Numerous runway shows already presented their collections that include those color shades. You can see that in clothes, light outerwear and of course accessories, like statement gloves, bags or scarves pieces.

Here is the list of most popular shades that you can choose to add in your wardrobe:
*Powdery Ballet Pink * Pressed Rose * Sweet Lilac *Light Lavender *Living Coral* Fiesta *Jester Red *Turmeric *Egg-Yolk Pastel Yellow *Lemon Verbena * Aspen Gold *Mango Mojito *Pepper Stem *Clearwater Blue *Princess Blue *Silver *Toffee *Eclipse *Creamy Tan * Soybean

All these colors can be applied both for your cloth, shoes or accessories. Best probably is to go with more neutrals for clothes and more accent, intense color for accessories.
Just for the info, you can order the leather gloves from our website almost in any of those colors. Just contact us directly and mention which model you want and in what color shade.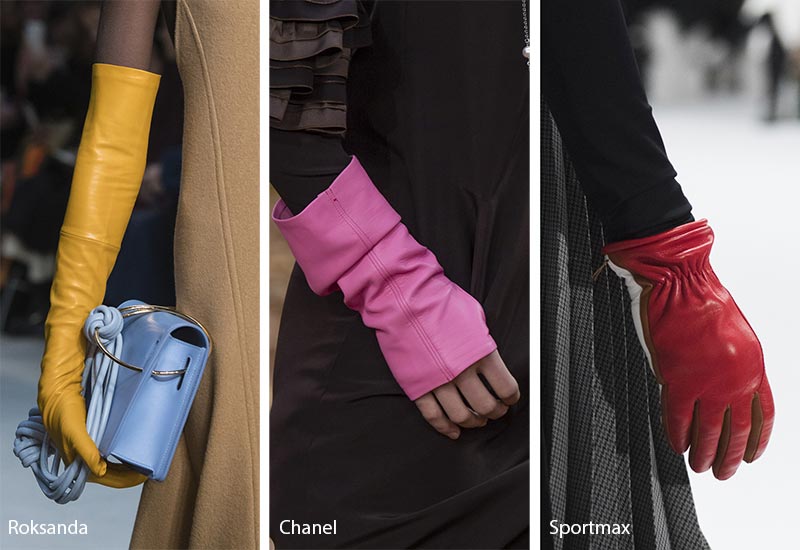 Accessories trends. Gloves.

Gloves is a signature statement piece for almost all seasons except summer. Gloves it's always elegance, sophistication, glamour.

New accessory trends advice the gloves in classy black and grey colors, for more creative and people who like to experiment - bold pinks and purples. Gloves are great to add a pop of color to any of your outfits.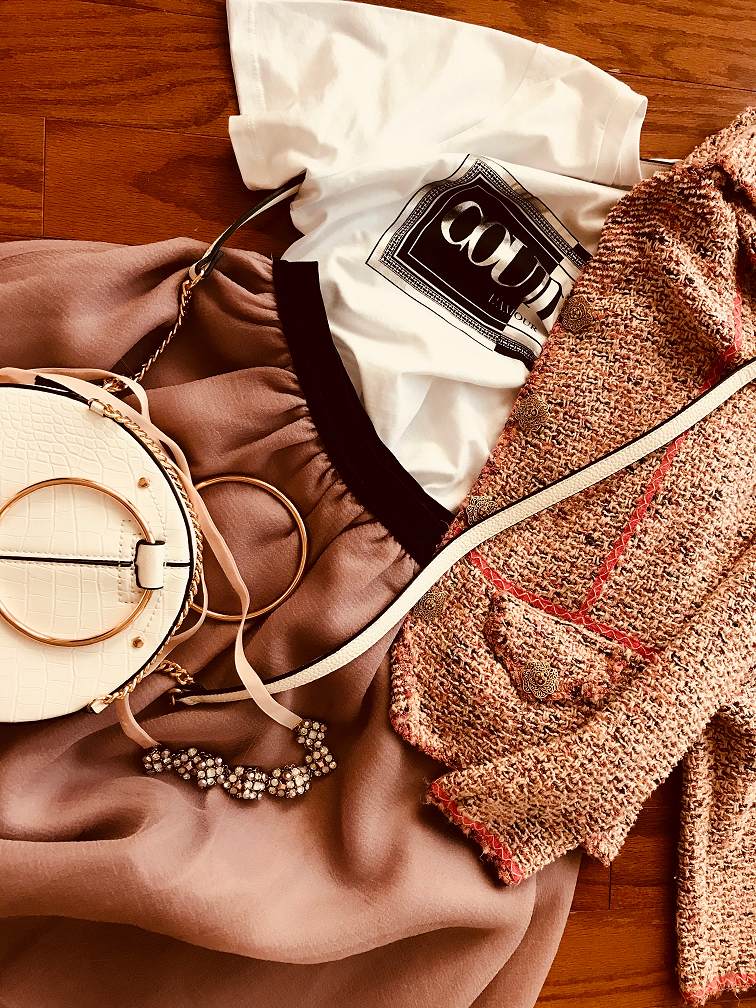 Powdery Ballet Pink
Marc Jacobs took ballet pink to the next level pairing it with gentle fabric rose details to embellish one of the most feminine dresses for spring. Elegant was the powdery ballet pink interpretation by Boss -loose-fitting tailored pants, trench coat and a see-through shirts.Blush pink appeared in many shades across the runways of Dion Lee, Tom Ford, Diane von Furstenberg.


Pressed Rose
Light as air, Pressed Rose is the color that encompasses all femininity that was so iconic on the runways. Marc Jacobs' spring collection for example was replete with childish luxury and feminine opulence. Similar notes apply to the even feminine collection presented by Thornton Bregazzi, Oscar de la Renta, and Prada.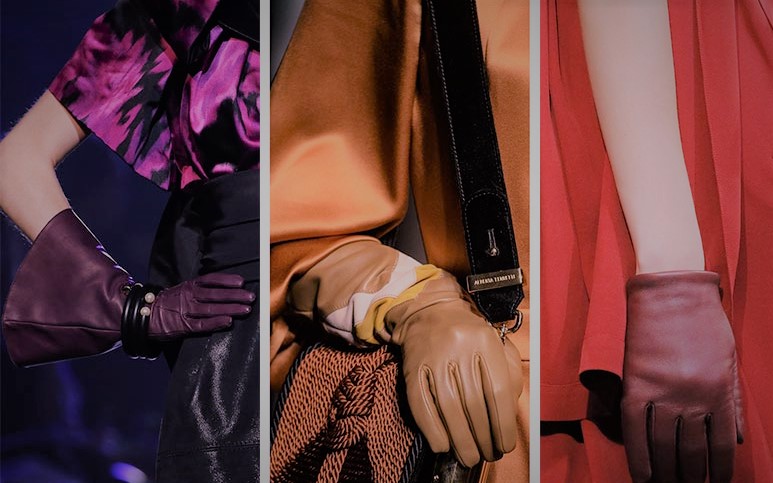 Here are few useful links who wants to know more about color palettes and who wants to order custom color pair of gloves from us

https://victoria-gloves.com/contact.html

https://www.pantone.com/color-intelligence/fashion-color-trend-report/fashion-color-trend-report-london-spring-summer-2019

https://www.jckonline.com/editorial-article/pantone-spring-2019-color-report/