My customers frequently ask me how to style the gloves. They are buying them for different occasions and thus have lots of questions about how is better to wear them, with what, what are some ways and advices. That's why I decided to create this blog post about that... There is some basic rule that the length of gloves may be defined as follows: the shorter the sleeve, the longer the glove. Pretty simple but makes sense.
Here I'll review few most popular ways to style the gloves.


Long leather gloves opera gloves
There is nothing sexier than a woman in opera gloves and a fitted gown.
Opera length gloves are properly worn with strapless, sleeveless, sleeveless with spaghetti straps or short-sleeved gowns.
Formally, black opera gloves should not be worn with white or light-colored dresses or gowns, but can be worn with black, dark-colored or bright-colored clothing.
Opera gloves of other colors generally should be worn only in coordination with the color scheme of the dress or gown you are wearing. White and its various shades, including ivory, beige and taupe, black are the traditional colors for opera gloves and are appropriate for the occasions like theatre, opera, ballet, gala dinner, weddings.
Classic look will be an evening long dress paired with long opera gloves. Try not to add too much other accessories, it will take attention away.

Gloves for everyday with ¾ sleeves coats

Another pretty common and practical combination. Six-button (approximately 14″) gloves, also known as three-quarter length or coat-length gloves, may be worn with just about any length of sleeve. But most beautiful they look with short sleeved coats or jackets.
Beautifully combine short sleeve coats and fur jackets with elbow length gloves, you can match color of gloves with your purse or shoes or not to match at all and just make an accent on your outfit with pop up bright gloves color.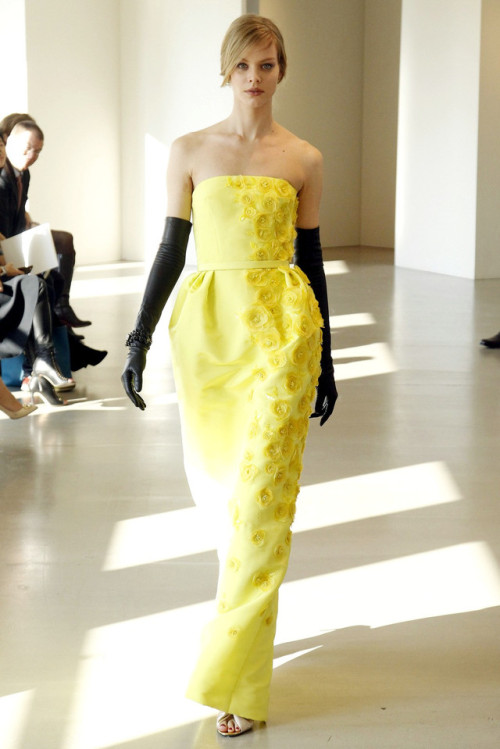 Gloves with classic suite or office attire
Classic suit and short leather gloves or mittens will turn simple office look into outfit of a person who really knows style. For this combination recommended mainly short length gloves.

Gauntlet-type gloves (gloves with flared arm pieces) is appropriate for wear with most sleeve lengths.
The arm pieces of gauntlets can be worn over the sleeve of your blouse or coat due to its wide part design.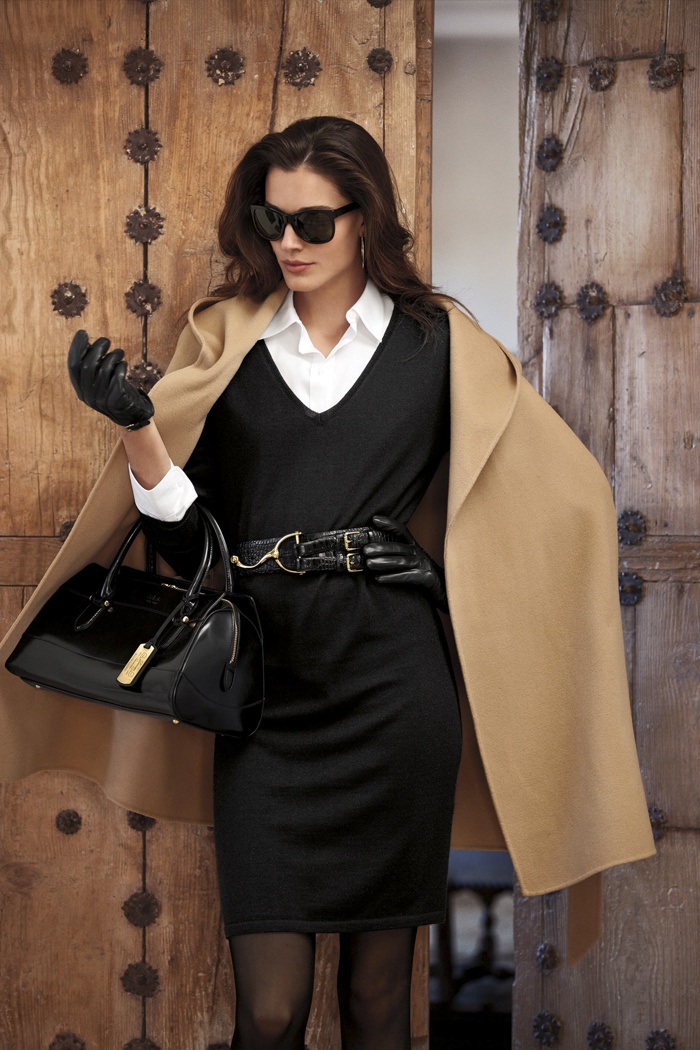 Mittens or wrist gloves looks good with white blouses, classy blazers and jackets. Sometimes people would wear a watch or a bracelet over the glove, which a simple but gorgeous edition.

Driving gloves for men and women
Driving gloves can be worn for not just stylish but also practical reasons. They protect your hands from cold or sweat, but also give you some style and retro flare. It looks stylish for both men and women to combine them with leather jackets and wests, white crispy blouses or shirts, jeans of all kinds and nice statement watches. You can customize them at our online store to match the color of your car.

Warm gloves with wool lining for cold weather
That is actually most practical and typical for people to wear gloves. If it's cold and windy, to protect your skin and keep your hands warm, you'll select warm option. Leather with wool lining is still the best, because leather doesn't let wind through, it resistant and wool inside helps to keep warmth. Check our popular pairs of such gloves for cold winter days. Popular and stylish to pair such gloves with fur jackets or fur coats with wide cap sleeves or ¾ sleeves. It can be faux fur coat or real, doesn't matter, but gloves should be from real leather, other materials will not last at cold weather and will last you in total maximum few months instead of years.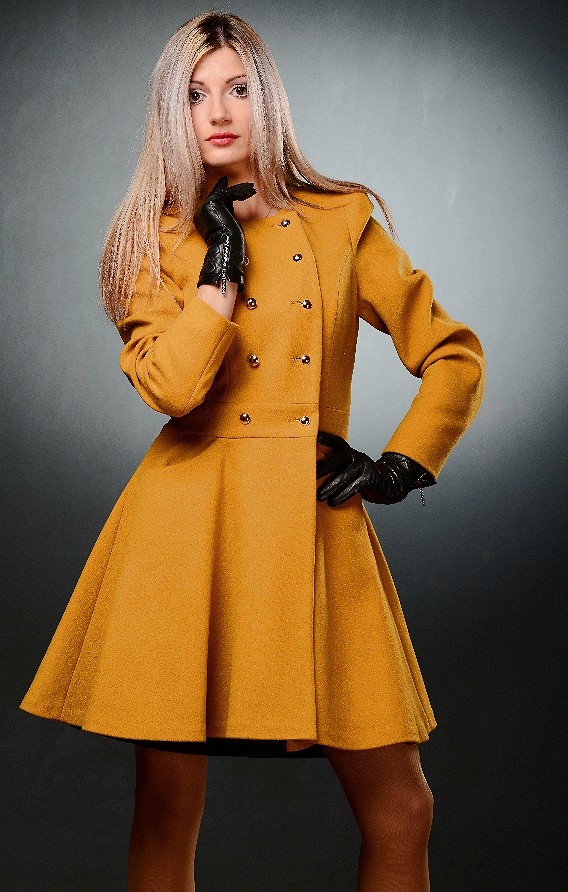 If you have your own ideas of styling the gloves, let me know in comments down below or share the photo of your look.
Read more about styling the gloves in next upcoming blog articles.