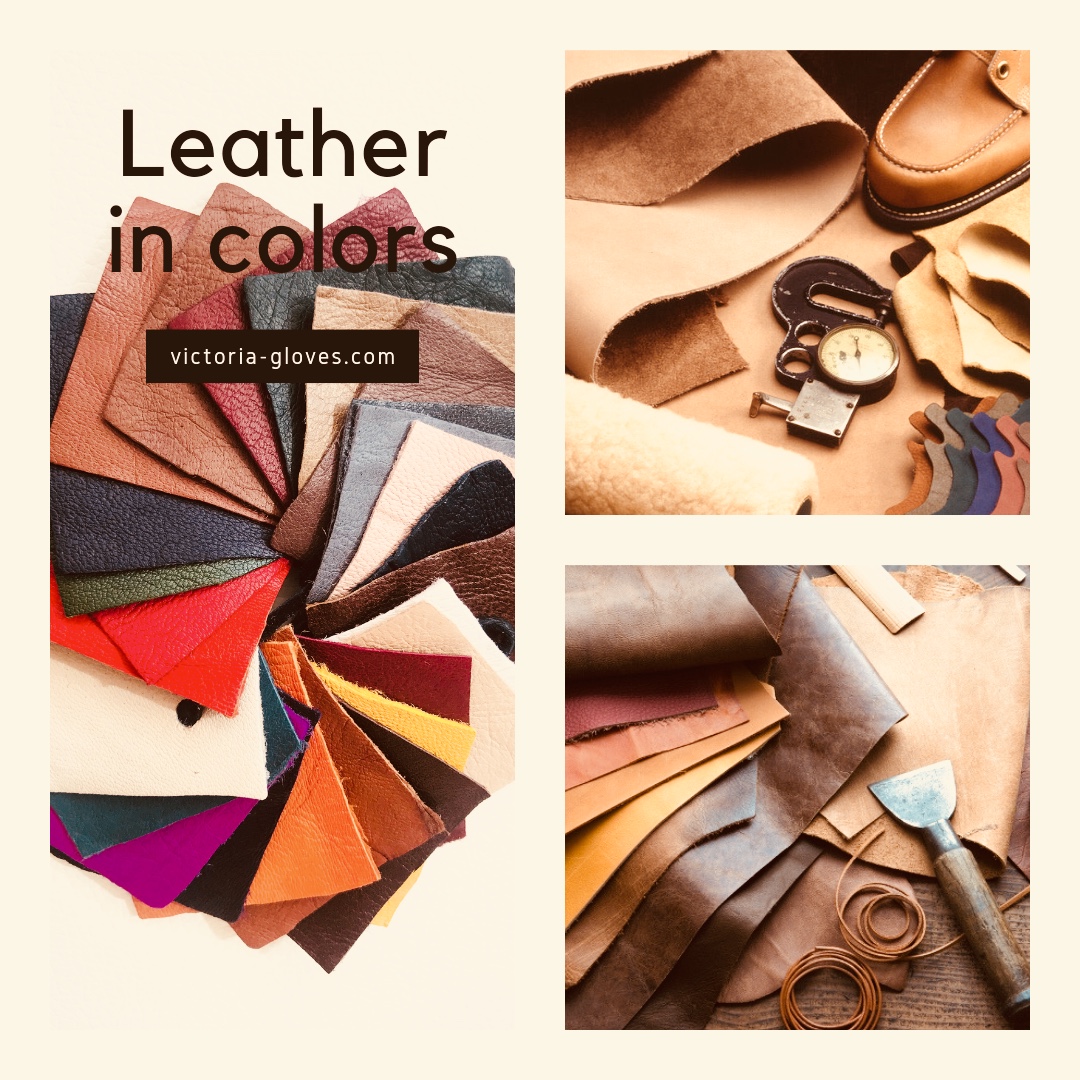 Having a wide selection of leather gloves colors nowadays one might wonder about how all these colors of leather achieved. Here is a little information about how that "secret process" happening. That process is to be performed at professional factory's facilities. Here is how...
Naturally leather obviously doesn't have all those beautiful tan, beige, brown, red, etc. shades. All leathers before to become beautiful leather gloves or other leather accessory, have to go through special coloring process, which is very complex process.

The initial color of leather depends on so called tanning agents. Tannings of plants give the leather a brownish tone, fat and oil tanning give leather yellowish shades, while tanning with alum and synthetic tanning agents give a white tone and chrome tanning makes it bluish-grayish. After tanning, the leather is dyed to meet customer demand for colorful leather. There are few main steps in the process dyeing at the professional factories. The first process involves dyeing the leather with dyes and the second involves pigmentation of the surface with special binder-based colors.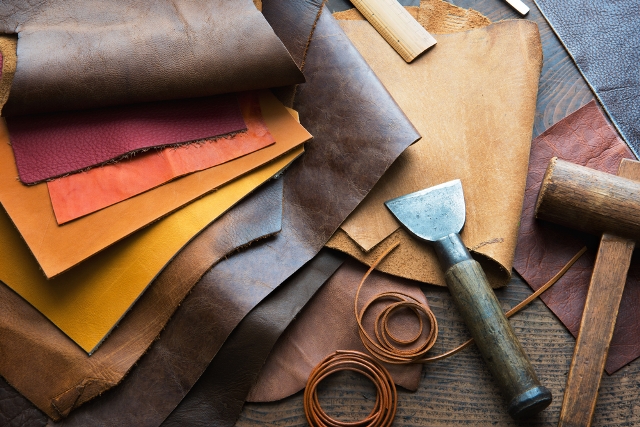 In the leather industry there are many different types of finishes, color tones, and styles of dyeing. Here are few most common types of finishes for leather:

Solid color finish. This is the most common and easiest to color match for small leather repairs.

Two tones color finish. This finish is a second color either sprayed lightly or hand wiped over the original color.

Metallic or pearl type color finish. These finishes utilize metal flakes to reflect light and change the sheen of the leather. This can be done over any pigmented leather to give you a special appearance.

Transparent color finish. This finish is found on aniline and nubuck leather.

Semi-Aniline or Hybrid color finish. On aniline leather applied a light protective coat or hand-wiped a pigment dye or over the surface. This gives the leather some characteristics of a pigmented leather.

Wax or oil color finish. The leather is treated with a wax or oil finish giving the leather a unique look or feel.

Here are few useful links to get more information about leather coloring techniques and who knows, maybe some of you would still try it at home)

https://www.leather-dictionary.com/index.php/Leather_dye_-_Leather_color_-_Leather_colour

https://www.leatherworldtech.com/Leather-Dyeing-s/1881.htm