What kind of leather these gloves are made from?
All our gloves are made from thin soft premium lamb skin leather. Leathers we are using for manufacturing the gloves are from Italy or from England (Pittards leather).
How long is it take to for gloves to be delivered?
Delivery normally takes around 10-14 days.
Do you ship overseas? Which countries?
Yes. We ship the gloves all over the world. Shipping costs are the same for all countries and continents.
What are the shipping costs? How many pairs you can send in one package?
Standard shipping costs is 9$ for long pairs of gloves and 8$ for small, driving and fitness gloves. We can ship max 2 pairs of long gloves and max 3 pairs of driving or fitness gloves in one package.
How do I pay for my purchase?
We accept payments via PayPal. For customers from Germany and other European countries, if it is convenient for them there is an option of bank transfer to the German bank account available.
If I received the gloves and they did not fit me, can I exchange them or return them?
Yes, you can. We accept returns within one week after you received the gloves, if they were not worn and still have same new look. Return is made on the customer expense (exceptions can be if gloves were by accident damaged during the delivery). If you want to return the gloves contact us direct please. We will provide you a return address. We will inform you when your return arrived and will send you a new pair of gloves for the replacement or will return you money back.
How do I specify my gloves size?
To specify your correct gloves size, you should measure the girth of your hand as it is shown at the picture below.
According to the size chart that you will find in the gloves description, you can find what size matches with your measurements (cm).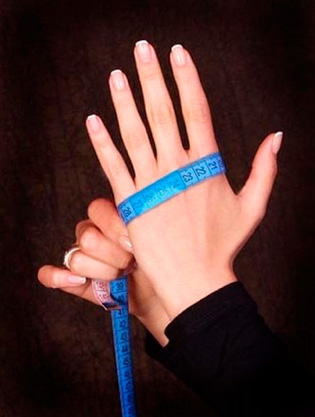 How do I take care of my leather gloves to make them last long?
Here are few main rules to keep the gloves look nice longer: avoid to have them wet under the rain or simple tap water, that will ruin the leather and make them look dry and wrinkled or even change color. If your gloves get dirty, clean them with simple (only light color) eraser or leather polisher like Lexol and a soft washcloth.
If you want a professional ironing and special cleaning for your gloves, send it back to us and we will do it at the factory facility. It is free for our customers, you will be charged just for delivery. Avoid bringing your gloves to regular dry cleaning services.
More information find at our blog:
https://victoria-gloves.com/blog/70-taking-care-of-your-leather-gloves.html
Is it possible to order the gloves in a different colors?
Yes, it is possible. Here you can see a picture with color palettes of leathers available at our manufacturing facility. To make customized order in different color, please contact us directly. Each color shade has its own unique code. Mention the color that you like by name and the size that you need.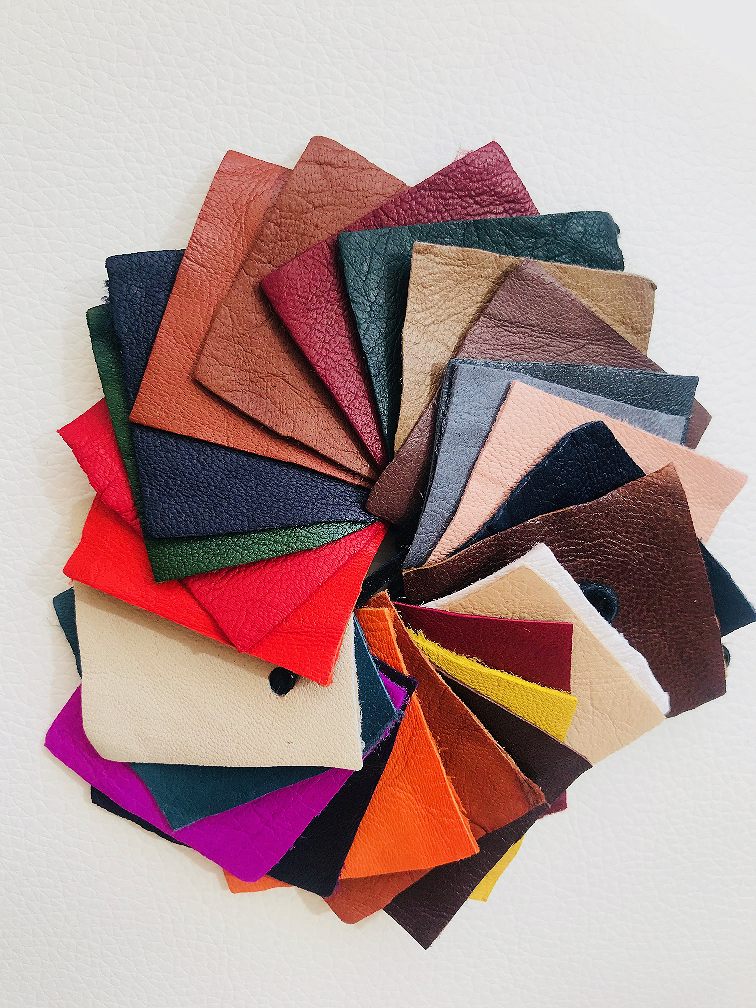 Do you accept customized orders for different models of gloves?
Yes, we do. It depends on how complicated the design of model you ordering is and how many pairs do you need. Also, remember that individual orders can take longer to make and usually cost more. Because totally new pattern will be created only for you and it will take time for our designers to put it all together.

To make a request for individual order, please contact us direct with a detailed picture in good quality to show what gloves you want.
We have had customers ordered gloves from us for the fashion shows, tv series and movies filming, themed photo shoots, private events.